About Us
Alys Bailey – Principal Osteopath
BSc (Hons) Ost. Med. DO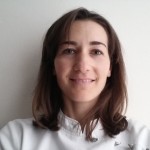 Alys qualified from the British College of Osteopathic Medicine with a BSc (Hons) in Osteopathic Medicine and Diplomas in Osteopathy and Naturopathy. Alys has experience working in osteopathic clinics in London and in Kent. She is always learning and improving her knowledge and regularly attends CPD (continual professional development) courses that are GOSC (General Osteopathic Council) approved.
 Alys is a qualified Pilates teacher and holds group and individual classes in Bromley every week.
 She has been a qualified horse riding instructor for over fifteen years and still teaches riders and their horses in her spare time. Alys regularly treats horses, ponies and dogs using equine and canine osteopathy.
She is a member of the General Osteopathic Council and the Institute of Osteopathy.
Sarah Beer – Associate Osteopath
(M.Ost)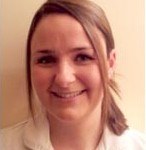 Sarah is a registered osteopath having qualified from The British School of Osteopathy with a masters degree.
Before joining Active Life in 2012, she spent 2 years treating patients in a general clinic in London where there was the opportunity to work in a number of specialist clinics; including athletes, pregnant ladies and the elderly.
Before starting her career as an Osteopath she completed a nursing degree in 2004 and also qualified as a sports massage therapist, both which she still enjoys doing today.
Sarah regularly attends continual professional development courses and she is a member of the General Osteopathic Council and the Institute of Osteopathy.
Suzie Maddison – Acupuncturist
 (MBAcC)
Suzie moved from a 15 year career in the media industry in to the health industry to learn acupuncture and hasn't looked back since.  She is qualified with an MBAcc in traditional Chinese acupuncture and she helps a range of different patients from the elderly with arthritic conditions to athletes with musculoskeletal problems. Her inspiration is to provide gentle but effective treatment to everyone. 
Suzie keeps up to date with new research and she is registered with the British Acupuncture Council. 
When Suzie is free from working she enjoys playing tennis and baking cakes.
Sara Cunningham – Pilates Instructor
Sara has always been into fitness and health until she turned 30 when she broke her neck and just stopped. She recovered but was very cautious about moving her body which created poor posture and feeling of stiffness. However, it all changed when she heard about Pilates exercise so joined a local class and it has had her hooked ever since.
 She qualified as a Body Control Pilates instructor in 2004 and more recently took on more qualifications to teach BASI Pilates and studio equipment such as the reformer. Sara regularly attends workshops and training courses to ensure she is up to date with the latest ideas and innovations.
 Sara's hobbies are anything outdoors whether it is Nordic walking, cycling or running and she attends Christ Church every Sunday.