About Us
Alys Bailey – Principal Osteopath
BSc (Hons) Ost. Med. DO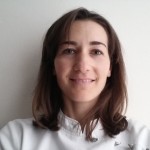 Alys is the owner of Active Life Osteopathy Practice and built it up on her own from 2006. She qualified from the British College of Osteopathic Medicine with a BSc (Hons) in Osteopathic Medicine and Diplomas in Osteopathy and Naturopathy.
Alys has experience working in osteopathic clinics in London and in Kent. She is always learning and improving her knowledge and regularly attends CPD (continual professional development) courses that are GOSC (General Osteopathic Council) approved.
 Alys is a qualified Pilates teacher and holds group and individual classes in Bromley every week.
 She has been a qualified horse riding instructor for over twenty years and still teaches riders and their horses in her spare time. Alys regularly treats horses, ponies and dogs using equine and canine osteopathy.
She is a member of the General Osteopathic Council and the Institute of Osteopathy.
Sarah Beer – Associate Osteopath
(M.Ost)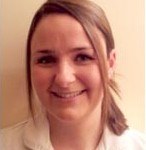 Sarah is a registered osteopath having qualified from The British School of Osteopathy with a masters degree.
Before joining Active Life in 2012, she spent 2 years treating patients in a general clinic in London where there was the opportunity to work in a number of specialist clinics; including athletes, pregnant ladies and the elderly.
Before starting her career as an Osteopath she completed a nursing degree in 2004 and also qualified as a sports massage therapist, both which she still enjoys doing today.
Sarah regularly attends continual professional development courses and she is a member of the General Osteopathic Council and the Institute of Osteopathy.
Elyse Smythe – Associate Osteopath
 (M.Ost)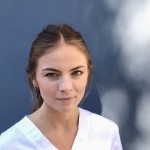 Elyse has always been inspired by the body and the way in which it responds to the different stresses and strains that it faces throughout life. Following this passion, she graduated from The University of Leeds with a First-class degree in Medical Science, which laid the foundations for a future career in healthcare. Seeking out a more holistic and hands-on approach to treating a patient, Elyse then looked to Osteopathy, completing a Masters in Osteopathy (MOst) from the British School of Osteopathy in London.  
During her studies Elyse treated patients for 2 years in a busy general clinic, as well as specialist clinics in obstetrics, paediatrics, geriatrics, and people suffering with chronic pain. Elyse would describe herself as a general practice osteopath as she enjoys treating the whole family from expectant mums to children and the elderly. She believes that osteopathy can successfully restore a feeling of wellness to any person by supporting the body's innate healing processes. 
Elyse tailors her treatments to the individual person, in order to promote good health and prevent symptoms reoccurring. Similarly, Elyse uses a variety of techniques within treatment, guided by the patient and their unique needs. This may include soft-tissue work, joint mobilisation, gentle fascial techniques, and lifestyle or rehabilitation advice. 
Growing up in London, Elyse has always been active and loves attending challenging walks and charity runs. On the weekend, she is either exploring new corners of London or escaping the hustle and bustle somewhere else in the UK! 
Lizzie Blackwell – Associate Osteopath
(M.Ost)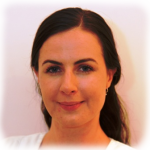 As a graduate of the British School of Osteopathy Lizzie holds a Masters degree in Osteopathy.

Lizzie treats people of all ages using a variety of hands on techniques to support the body's innate capacity to heal – such as massage, articulation, manipulation, visceral and cranial osteopathy.
During her Masters degree Lizzie investigated chronic pain and pain management.  She has since undertaken further training in obstetric osteopathy and is passionate about treating and helping women throughout their pregnancy to post-natal.
Lizzie is a keen cyclist and former ballet dancer. Her sporting background gives her a unique and in-depth perspective on treating musculoskeletal pain and associated disorders, as well as promoting well-being and good health.
Sara Cunningham – Pilates Instructor
Sara has always been into fitness and health until she turned 30 when she broke her neck and just stopped. She recovered but was very cautious about moving her body which created poor posture and feeling of stiffness. However, it all changed when she heard about Pilates exercise so joined a local class and it has had her hooked ever since.
 She qualified as a Body Control Pilates instructor in 2004 and more recently took on more qualifications to teach BASI Pilates and studio equipment such as the reformer. Sara regularly attends workshops and training courses to ensure she is up to date with the latest ideas and innovations.
 Sara's hobbies are anything outdoors whether it is Nordic walking, cycling or running and she attends Christ Church every Sunday.